39% of Americans say they've skipped meals to make housing payments: reportand 61% cite their financial situation as a stress point in their lives.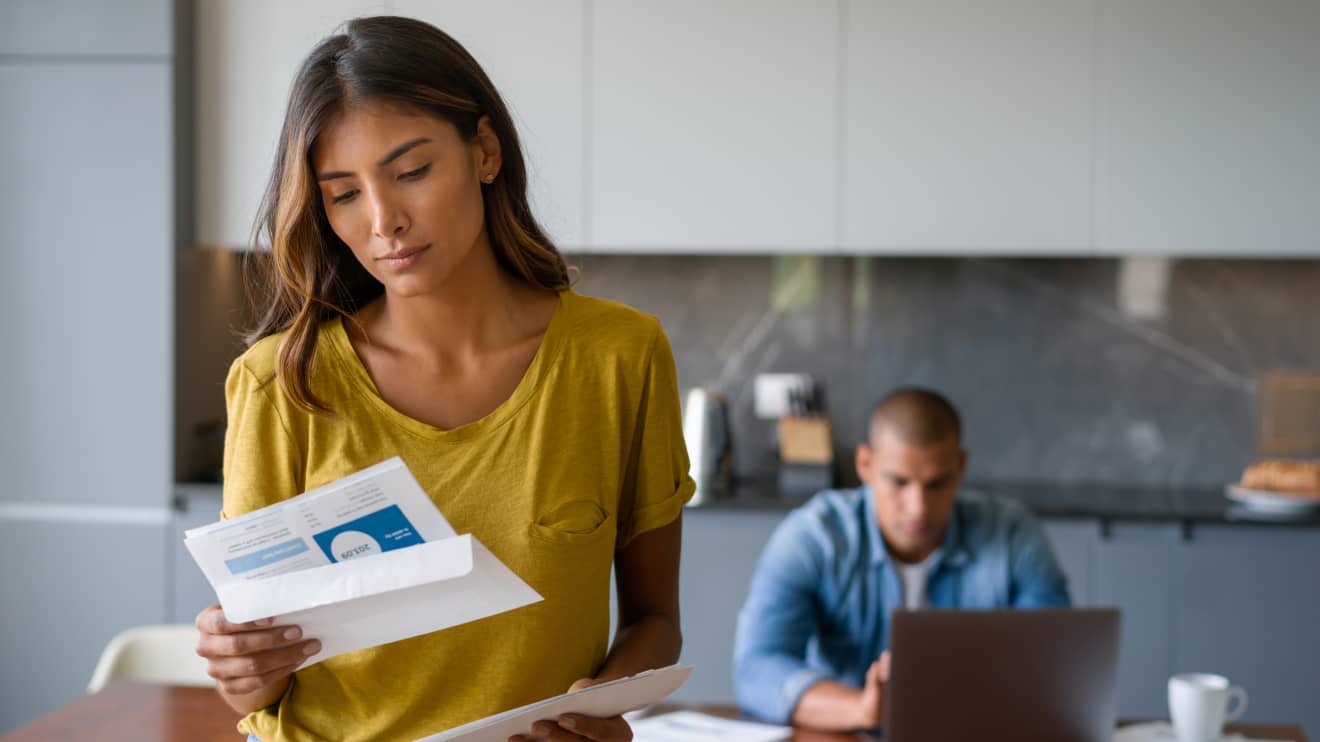 A growing number of surveys are painting a picture of this era of financial challenge. One of the latest, from Clever Real Estate, showed that people's personal-finance situation was the most-cited stressor in their lives, with 61% noting it as an issue. That put it above such stressors as mental health (cited by 57% of respondents), physical health (53%) and relationships (48%). Clever Real Estate surveyed 1,000 U.S. adults.
Perhaps even more significant: 39% of Americans say they have skipped meals to afford their housing payments, according to the Clever Real Estate survey. And among millennials, that figure rose to 44%. (Among Baby Boomers, it was 20%.)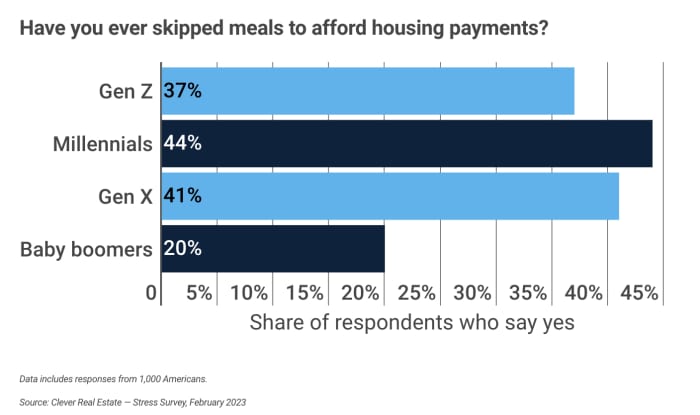 Indeed, according to one report, housing prices have increased by 160% since 2000. Meanwhile, wages have not always kept pace with inflation in recent years.
Inflation, as quantified by the Consumer Price Index, currently stands at 6%, according to the U.S. Bureau of Labor Statistics. New monthly figures for March are expected to be released Wednesday.
See also: 4 in 10 people are cutting back on groceries to buy dog food
The bottom line isn't a pretty picture, said Brannon: "Americans have their back up against the wall."
Other recent surveys have echoed the findings from Clever Real Estate, a company that matches home buyers with agents but also researches financial trends. A Capital One survey found that finance was also the biggest stressor in people's lives — above work, family and politics.
Daniel Crosby, chief behavioral officer at Orion, a company that provides services for financial advisers, says the financial uncertainty stems from more than just the challenges of making ends meet. It's about a feeling of unsteadiness brought upon by everything from the pandemic to the war in Ukraine, to say nothing of the looming threat of a recession.
"People haven't really caught their breath" in the past few years, Crosby said.
Written for Market Watch by 
Charles Passy
. Call Scott Underwood at Reverse Mortgage Alabama (205) 908-2993 Birmingham or (888) 220-0393 Statewide or email Scott@ReverseMortgageAlabama.com for information on how you can use a Reverse Mortgage to supplement your retirement plans or a Reverse Mortgage purchase to buy a home .